Indirapuram Institute of Higher Studies (IIHS) - Ghaziabad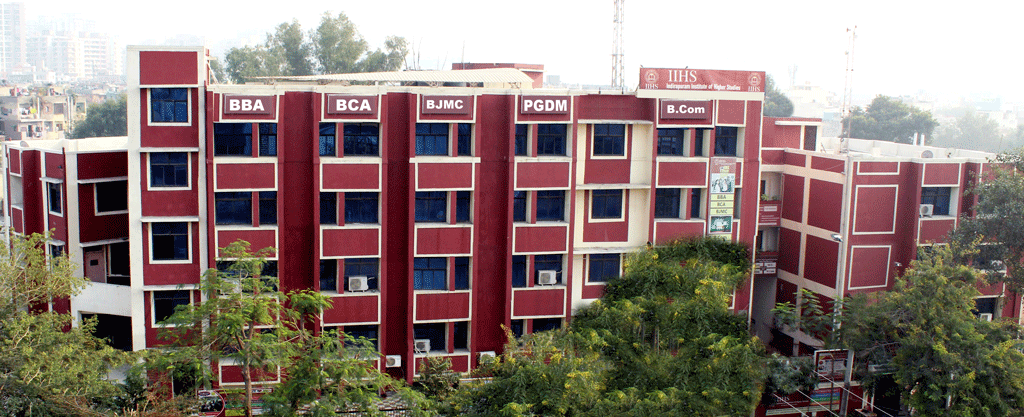 About IIHS
Indirapuram Institute of Higher Studies (IIHS) was established in 2014 and started 2 Years Full Time PGDM Programme (Approved by AICTE, Min.of Education, Govt.of India). Later in the year 2015 BBA and in the year 2017 BCA, BJMC & B.Com programme of the Chaudhary Charan Singh University,Meerut were started from our newly established Delhi-NCR campus situated at Indirapuram ,Ghaziabad (UP).
International market Analysis Programs (IMAP)
MAP lends the luminance of globalization to students entering IIHS Best B-School in Delhi-NCR & Ghaziabad, who have the option to undergo a week study tour to a selected country among Singapore, Kuala Lumpur, Bahrain, Dubai, Bangkok etc. The idea is to make the students aware of how a truly global economy works and makes them ready for overseas challenges. When all students return from IMAP, they are encouraged to share their experiences and the knowledge gained from the interactions through structure discussions with each other. This creates an intellectually stimulating and exciting environment in the campus and students get a first hand simulation of international flavor.
Industrial Training and Live Projects:
IIHS PGDM programme has been designed for its hand-on learning and academic rigor. Concept taught in the classroom
1) Industry Internship (Summer training 8 to 10 weeks) after third trimester in PGDM programs.
2) Two separates live projects in the area of marketing & sales,Finance & banking,HRM & IT.
3) One Sectoral training.
4) Dissertation projects(Research Based projects)
Student Development Program
Mentor -Mentee Programs
Business Communication Programs
Soft Skill Enhancement Programs
Job Enhancement Program
Imparting values & Ethics
Foreign Languages Options
Presentation Skills Programs
Personality Development Programs
Outward bound learning Programs
Summer Internship & Projects
Developing Entrepreneurs
Triple Specialization Program
Functional Areas (Any Two)
Area 1- Marketing and Sales
Area 2- Human Resource Management
Area 3- Finance and Banking
Area 4- Information Technology
Sectoral Areas (Any One)
Area 1- Travel Tourism and Hospitality
Area 2- Energy Management (Oil, Gas & Power)
Area 3- Media & Entertainment Management
Area 4- Banking & Financial Services
Area 5- Digital Analytics
Area 6- Retail Management
Fees
| | |
| --- | --- |
| Programme | |
| PGDM | 4,99,000/- |
*Include Laptop,One set of uniform.
₹1,000.00Apply College